Michael Anthony Tring have just won The British Property Lettings Award 2021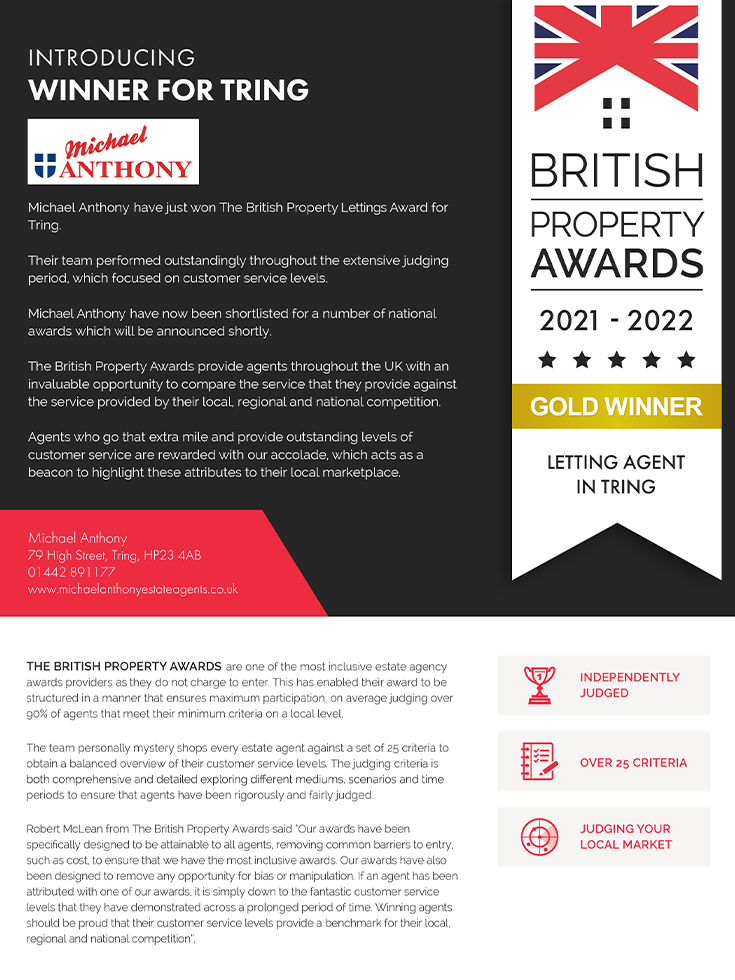 Our Lettings team at Tring has just won The British Property Lettings Award for Tring!
The Michael Anthony Tring Lettings team performed outstandingly throughout the extensive judging period, which focused on customer service levels. Michael Anthony has now been shortlisted for a number of national awards which will be announced shortly. The British Property Awards provide agents throughout the UK with an invaluable opportunity to compare the service that they provide against the service provided by their local, regional and national competition.
Lucy Young, Area Lettings Manager, said "We are extremely happy to announce that our dedicated Lettings department in Tring have won the British Property Awards 21-22. We are very proud of our team for their hard work and continued effort to support the community and continue their exceptional customer service skills throughout a difficult period. We have worked extremely hard throughout the last two years and are very proud of our achievement".